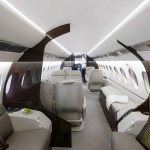 IDEALJET is more than just an other jet broker in Geneva.
Thanks to 25+ years of international experience in the aerospace sector, from simulator business (Thalès & Airbus in Paris) to the jet business (Jetworks in San Francisco, TAG Aviation & Linkinjet in Geneva), combined with solid flight operations expertise, we are fit to provide you with thorough aviation services.
Aircraft sales, aircraft management & charter services, we are your one stop shop. Whether you are selling your jet or simply looking to purchase a new one, we have the ideal solution for you.